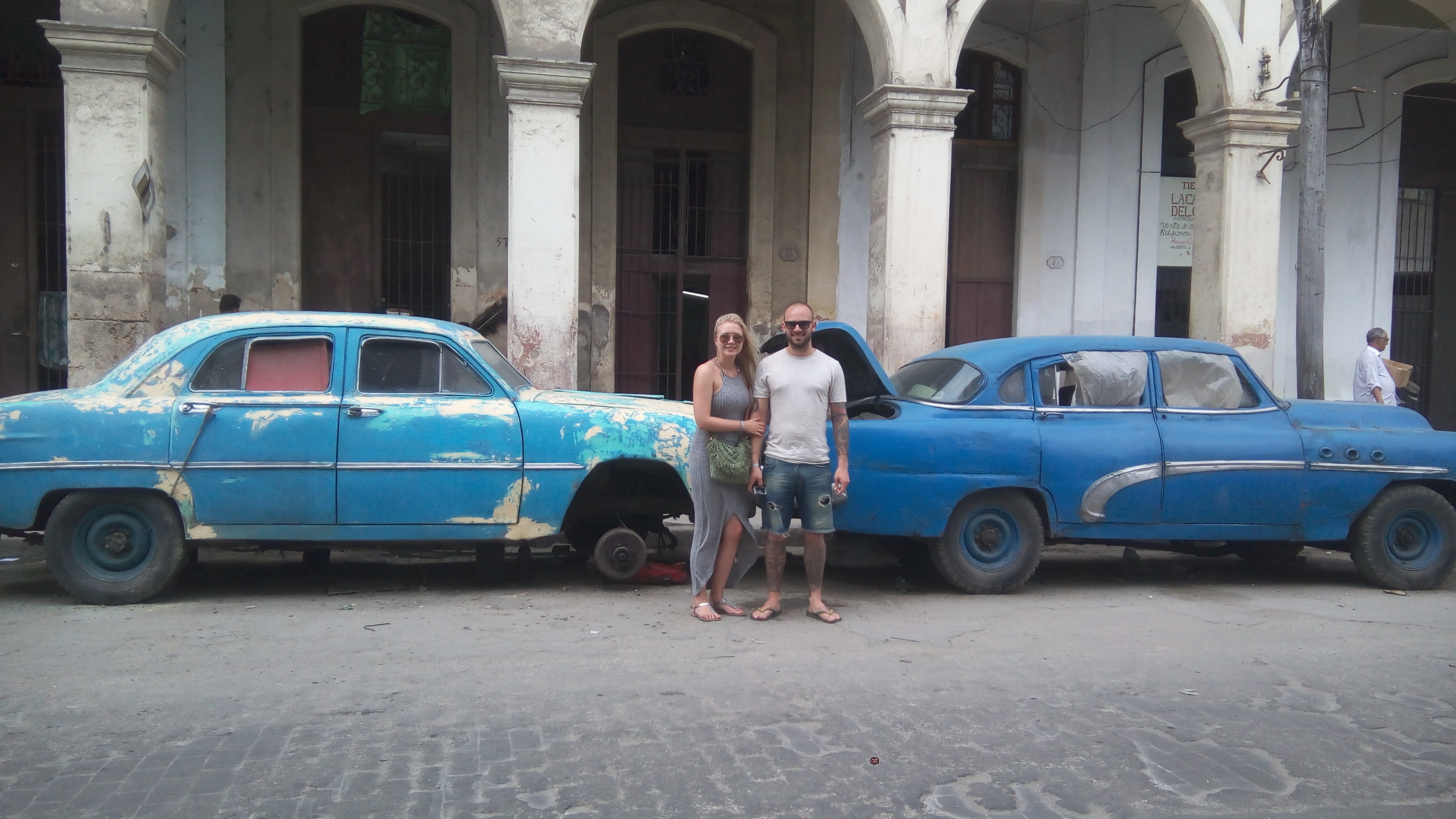 1. Havacubvision offers you the opportunity to modify your day tour as you want, you don't need necessarily to fallow our program.
2. You will pay always at the end of your excursion and always in Cash in Cuban Convertible Coins = CUC: (CUC is Tourist Coin in Cuba). In the price of your excursion is included a professional Driver and/plus a flexible Tour Guide in your Language. (English, French or German).
3. Lunch is not included, but we help you to find good Restaurants where you can taste a Typical Cuban Food and the Price Range per person is between 20cuc and 27cuc.
4. Admission fees to places or activities are not included. Price Range per person is between 3cuc to 11cuc.
5. American Vintage Cars not convertible have A/C system but dont  have SeatBelts. They can take a maximum of 4 clients + a driver + a Tour guide. It would be 3 persons in the front seat and 3 persons in the back seat with a total of 6 persons in the car.
6. If you are more than 4 persons we recommend you to do the excursions in a Modern Minivan, because it will less expensive and more comfortable for your friends and family.
7. If you are staying in Varadero we don't recommend to do the trip to Havana in a convertible classic car, because cuban weather is always to hot, humid and it is 2 hours driving from Varadero to Havana and convertible cars dont have A/C sistem ( it is going to be very exhausting and not enjoyable).
8. If you need more information or have any doubt, let us know using this Email: havacubvision@gmail.com
HAVANA IN ONE DAY
TOUR PROGRAM
Picking up recommended at the hotel 8:00am. Departure from Havana 4:00pm. ( More hours with extra cost)
Stopover in Bacunayagua Bridge to drink the best Piña Colada cocktail in all Cuba.
Visit to Morro Fortress.
Walking sightseeing tour inside Old Havana and its famous Squares. ( Cathedral Square, Old Square, Arms Square, Saint Francis Square ).
Shopping time.
Lunch.
Sightseeing tour to Modern Havana: Revolution Square, Malecon Avenue, National Capitol Building, National Hotel.
Free Time.
Return to Varadero.